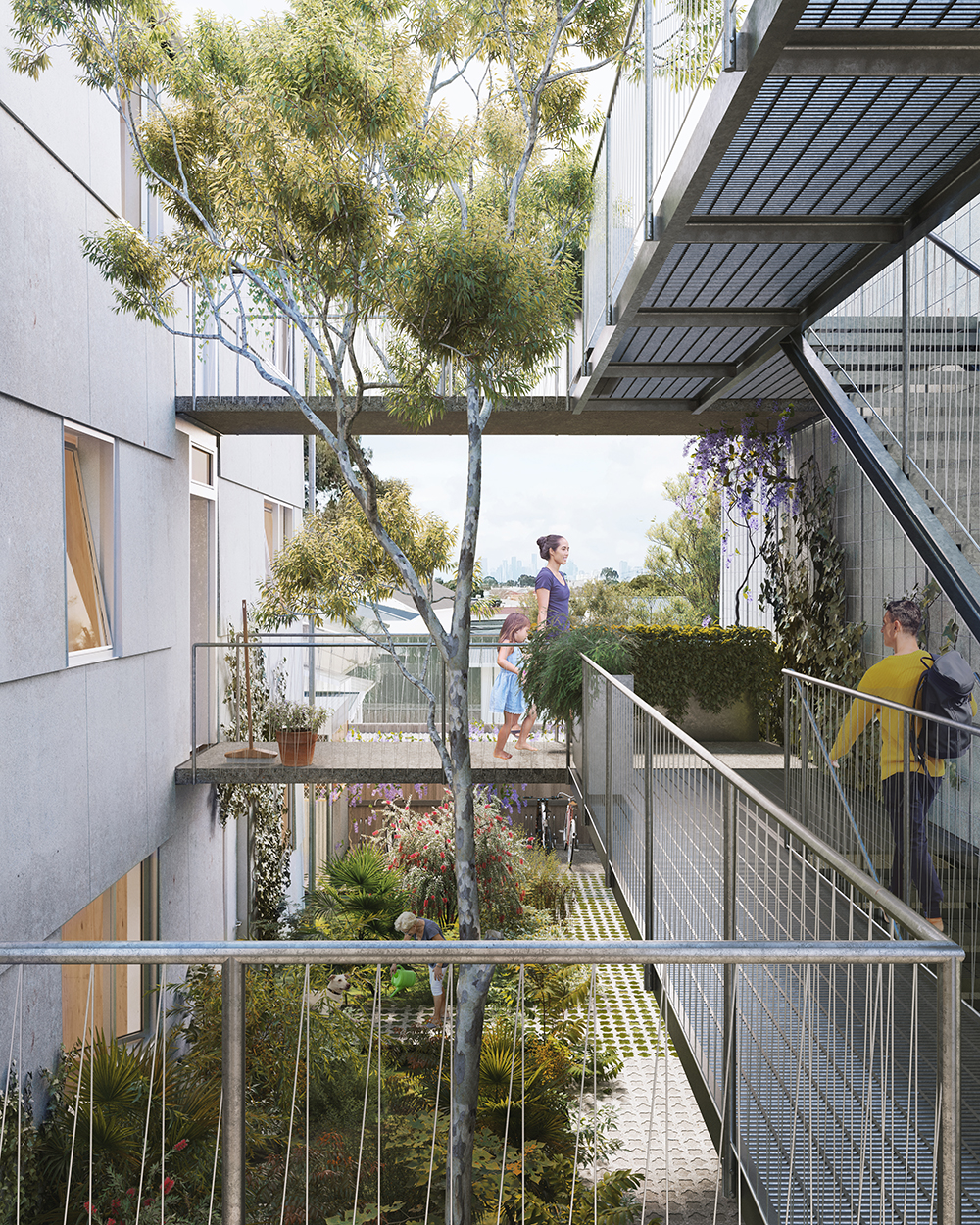 FREESPACE

Type: Multi-Residential, Urban Strategy
Location: Suburban Melbourne, Wurundjeri and Boonwurrung Lands
Client: OVGA, DELWP (Future Homes Competition: Winner)
Status: Ongoing Implementation



The expectation of home and land ownership has long been embedded in the Australian psyche. However an affordability crisis has led many Melburnians to re-consider the type of home they can afford – often having to choose between high density living or a house on the city's periphery.
The Future Homes competition selected exemplary designs exploring new models of small multi-residential infill developments that are well-suited to established suburbs and can be readily adapted to fit a wide variety dual-block sites across Victoria.
FREESPACE attempts to provide a wider diversity of households with the equivalent advantages of the single-family home, ensuring a sense of privacy, generosity of space, ability to individualise and a strong sensory connection with the outdoors.
This translates to organisational principles that maximise private living amenity – in spite of increased density, ensuring that every dwelling is provided with:
Extra volume in the form of double height space – generous beyond current market expectations

Direct access from every living space to 25 m2 of usable private outdoor space (4.5m min dimension) – facilitating the expansion and contraction of space that occurs through the seasons

Dual aspect for outlook and air

Communal space centered around daily rituals – supporting neighbourly interactions to build over time
Competition Stage 2 collaborators:
Openwork
, Landscape
Finding Infinity
, Sustainability
WoodSolutions
&
XLAM
, Engineered Timber
Choirender
, Visualisation