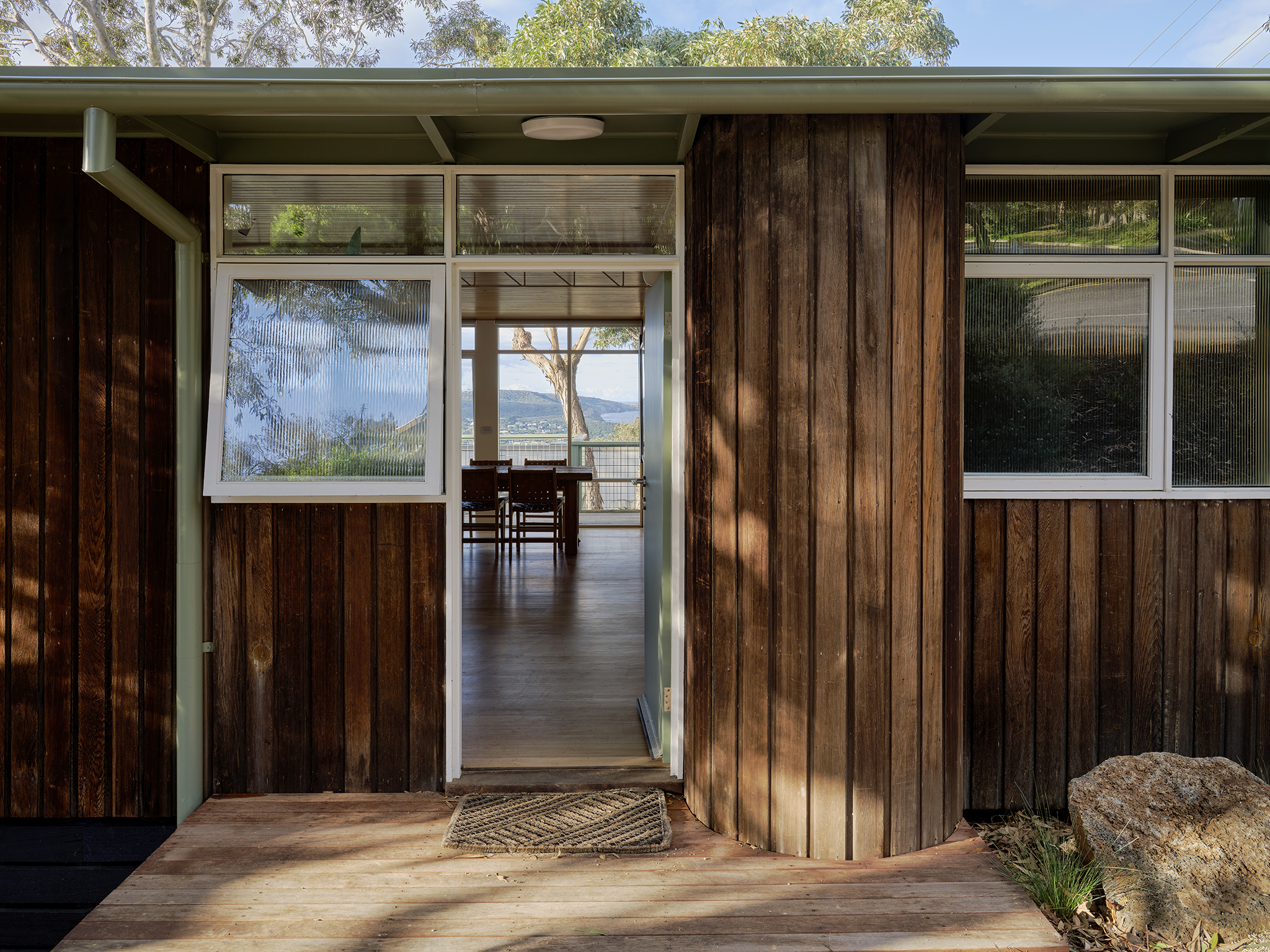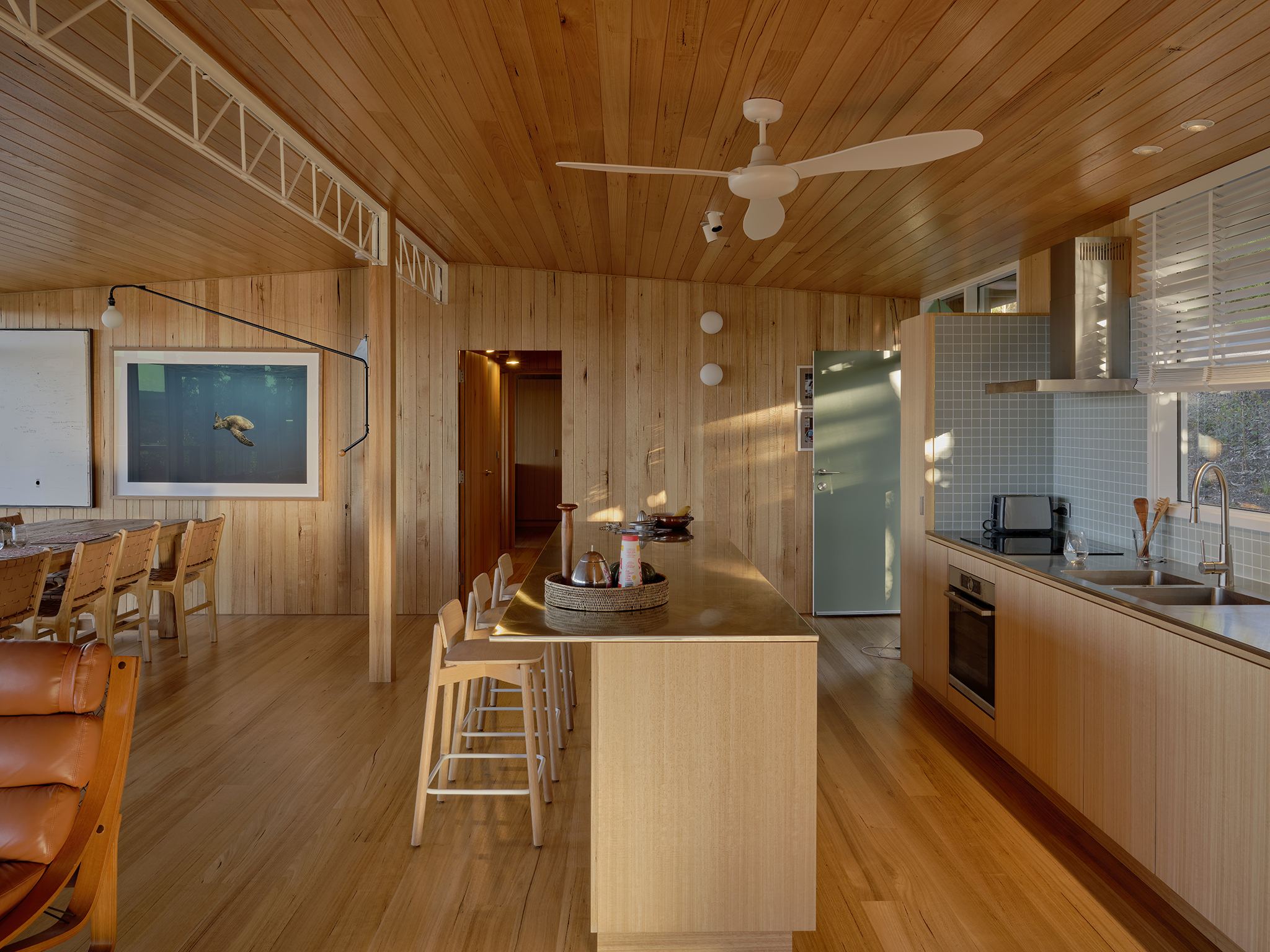 Anglesea Cabin

Type: Residential
Location: Anglesea, Wadawurrung Country

The existing pre-fab kit-home, typical of Victorian coastal towns, had been with the client's family since its conception in the 1960's and was in need of repair. The client's brief reflected a desire for a home that was more suitable for longer stays through the colder seasons and for entertaining family gatherings over the summer. LIAN was engaged to reconsider the preapproved plans and to explore the potential to accommodate the clients' aspirations within the existing house and its footprint.
The cabin was reassessed to be more or less meeting the size required of its weekender main purpose and the attitude emerged of simply 'making good'; to enhance the usability whilst protecting both the cabin's spirit and the landscape of the site. The careful demolition of some elements of the house allowed for an internal reconfiguration that could open up the entry and living space to the view of the coastline and improve the functionality of bathroom and bedrooms.
The existing external cedar cladding, original to the kit-home, was retained as it had sustained the exposure to the coastal environment better than any replaced timber might be able to. Also retained was the original ceramic bathroom basin and family height chart, which have been repositioned in the new-old house. From within, plasterboard linings were removed to upgrade and improve the thermal performance of the building envelope, increasing passive comfort and reducing energy demands for the next decades of its life.
Builder: Michael Russell
Photos:
Ben Clement
Published:
TDF